Get u Share of Traffic N Cash - Members Ads - Confirm your free traffic.
Commission Paid
$1,674.07
Members
4,715
Yes, You've Found It! Join the Viral Mailer that's Full of Traffic and Cash for Free Today!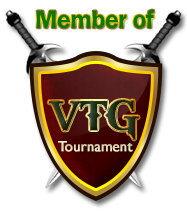 What...
Every day thousands of new people join viral mailers. BigFootMailer is on the cutting edge of these programs, bringing in new members to view your affiliate and splash pages. BigFootMailer is destined to be a major player in the Internet Marketing world.
Why...
The truth is there are probably many things that you look when deciding to join a new mailer, from fast and friendly customer service to earning quality advertising for your web site. Viral mailing advertising is growing at a very fast pace and is one of the best promotional tools on the net.
How...
Join us and be a part of a system that allows you to earn both traffic and cash from your promotional efforts. With our custom built Click and Surf System you earn traffic every time you visit another member's webpage.
More Information

....
FREE
BigFootMailer is FREE: You just can't beat the appeal of no-cost online advertising.
PROVEN
BigFootMailer is Proven: Thousands of members are benefiting from promoting multiple web pages and banners.
BRANDED
BigFootMailer is a Brand Booster: Brand yourself and your business to increase your trust and recognition.
VIRAL
BigFootMailer is Viral: Traffic increases automatically and exponentially.
TARGETED
BigFootMailer is Targeted: You'll only get live, real-time targeted traffic. Real people visiting your site. No fake traffic here.
TONS OF FEATURES
Join Up Today: You'll see all we have to offer.. Just check out the list below for many of our highlights.
Timed Ads

Click Rewards


Collecting Zubee's

Email Advertising

6-8 Second Timer


Email Click Rewards


Monthly Bonus Credits

Dynamic Clicking Ratios

Emerald Hunter Game

Banner & Text Advertising

Spot light ads

Steal A Site

Residual Income

Residual Credits

Reset Mailer

Weekly Activity Rewards

Icon Collection

Hall of Fame

Viral Traffic Games

Much.. Much..

And MUCH More...
Get u Share of Traffic N Cash - Members Ads - New Mail-Hog
Copyright © 2019. BigFootMailer. All rights reserved.
BigFootMailer provides quality website advertising. BigFootMailer is not an investment product, home based business opportunity, MLM, or pyramid scheme. Using our service to Advertise or support these types of businesses violates our
Terms of Service.